Summer Sour & Funk Tickets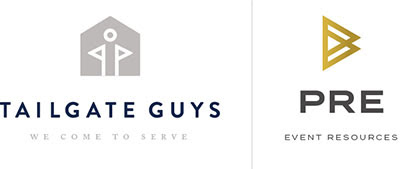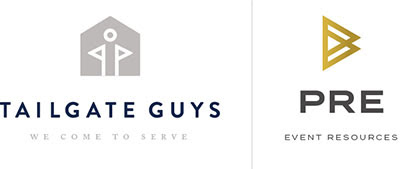 sold out
Summer Sour & Funk Tickets
SATURDAY JULY 13, 2019
5-9PM @ (405) BREWING
Get your palettes ready for the (405) Brewing sour beer extravaganza! Over 30 sour beers will be available to taste, including some super rare selections our Co-owner/Brewer Trae has kept in hiding!
The Abbey Road Express food truck will be on site for the evening!
Tickets: $50
Each ticket includes unlimited samples, a custom event glass, a (405) Brewing bottle bag, and a sour beer to take home!
DD Ticket: $30
The Designated Driver ticket option includes swag and dinner.
The taproom will not be open regular hours prior to this event.
BIG THANKS TO OUR SPONSOR, THE TAILGATE GUYS!
Check out the 2019 Summer Sour & Funk Beer List!
- BA GFS – Barrel-aged Grapefruit Sour
- BF GFS – Mixed Fermentation Barrel-fermented Grapefruit Sour
- Shooter – Rum Barrel-aged Pineapple Sour
- BA ESP 2017 – Bourbon Barrel-aged Peach Sour
- BA ESP 2018 – Bourbon Barrel-aged Peach Sour
- Champaign Supernova 2017 – Orange Sour
- Champaign Supernova 2018 – Orange Sour
- Champaign Supernova 2019 – Orange Sour
- Lime Tart 2017 (incredibly limited) – Rum Barrel-aged Lime Sour
- Lime Tart 2019 – Tequila Barrel-aged Lime Sour
- Nemocat (very limited) – Open Fermented Spontaneous Beer
- Perfect Strangers 2017 (very limited) – Brett Blackberry/Raspberry Tart
- Rouge Lips 2019 – Funky Cherry Beer
- BAH – Lemon and Ginger Sour
- Jana – Rum Barrel-aged Brett Hefeweizen
- Belgian Brett Stout (very limited) – Brett Stout
- Mulberry Sour (very limited) – Mulberry Sour
- Vanagon Road Trip – Flanders Sour Brown
- Harvest Table 2018 – Table Sour
- Harvest Table 2019 – Barrel-aged Table Sour
- Hyde Park – Kettle Sour Light Stout
- In Theory – Brett Farmhouse Saison
- EBT – Brett Blueberry Saison
- Cruise Ship Singer Part II, Port of Call – Spontaneous Sour
- Seyval Spon – Spontaneous Wine/Beer Hybrid
- Trae PA 2015 – Tropically Funky Pale Ale
- Heads Down Thumbs Up 2019 – Lemon/Lime Sour
- Cherry Lime Tart 2019 – Cherry/Lime Sour
- Be Still – Still Wine/Beer Hybrid
- Love Letters – Seyval Grape Wine/Beer Hybrid
- Take it Easy – Spontaneous Lager
- Pin to Win – Hibiscus Sour
- Simpao – Mixed Fermentation Stout & Barleywine Blend
- Stanley & Pony – Mixed Culture Sour
- Instagram Famous (very limited) – Pineapple Sour
- Poolside Lush (very limited) – Raspberry Sour
- Raft King (very limited) – Blackberry Sour
- Simple Tart – Oak-fermented Sour